Independent Living Solutions For Your Home or Business.
We offer a way for our loved ones to regain their independent lifestyle with the help of our accessibility solutions.
Looking for
Commercial Solutions?
Looking for
Something Else?
Request a Quote!
Let us help you with our mobility & access solutions.
Family-Owned Accessibility & Mobility Solutions
At Mobility123, we pride ourselves on providing top-quality independent living solutions, accessible construction, and adaptive remodeling services in New Jersey and Philadelphia. As a family-owned and operated business, we have been committed to enhancing the lives of our clients since 2003.
Licensed Elevator Mechanics On Staff. Mobility123 employs three full-time, state-licensed elevator mechanics in New Jersey to ensure the highest standards of safety and service.
Trusted Brands for Reliable Products. Our range of products come from reputable manufacturers, such as Bruno, Stiltz, Savaria, Harmar, Cibes, and Best-Bath, guaranteeing quality and dependability. The majority of our products are made in the USA.
In-House Construction Team for Efficient Turn-Key Project Completion. With our own in-house construction team, Mobility123 ensures that projects are finished on time and within budget, delivering exceptional results to our clients.
Personalized Accessibility Solutions Through On-Site Evaluations. We conduct comprehensive on-site evaluations to identify challenges in your home or business and design tailored accessibility solutions to address them. Trust Mobility123 for all your independent living and accessibility needs.
Our accessibility products include:
Straight Stairlifts
Modular Ramps
Curved Stairlifts
Wheelchair Lifts (VPL)
Residential Elevators
Ceiling Lifts
Commercial Lifts
Access Consulting
Stiltz Elevators
Elevator & Lift Consulting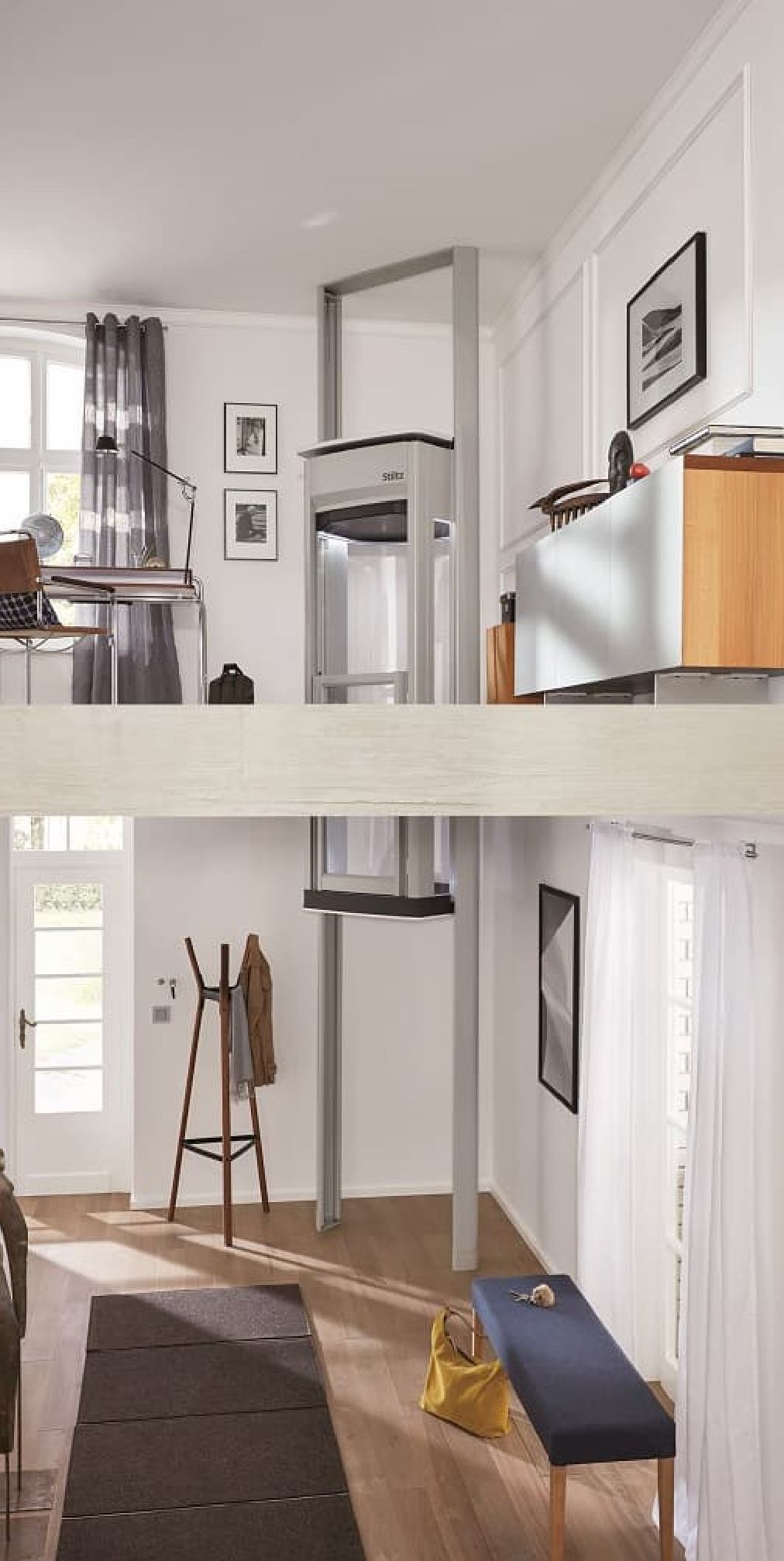 Improve Your Living Space with Stairlifts, Residential Elevators, Stiltz Homelifts, and More: Trust New Jersey's Premier Mobility Solutions Provider
Mobility123 is a trusted provider of comprehensive mobility solutions, enhancing the quality of life for residents in New Jersey and the surrounding areas. Our expert team is proficient in offering a wide array of mobility enhancements including:
Straight and Curved Stairlifts
Residential Elevators
Stiltz Homelifts
Wheelchair Lifts
Barrier-free Shower Systems
We are committed to meeting the highest standards of care, efficiency, and safety for both residential and commercial mobility services. We ensure all our mobility solutions, including residential elevators and wheelchair lifts, pass rigorous inspections during all stages of installation, securing their performance and safety.
Trusted by 10,000+ Happy Customers!
Check out our reviews on Google and Consumer Affairs
Frequently Asked Questions
We Look Forward to Assisting You!
Let us help you with our mobility & access solutions.